Role: Ux/Ui Designer | Software: Sketch, Invision
I was tasked with updating the user profile of an influencer. The goal was to make
a user-friendly way of adding portfolio pieces and information about the influencer that would allow them access to bid on certain opportunities.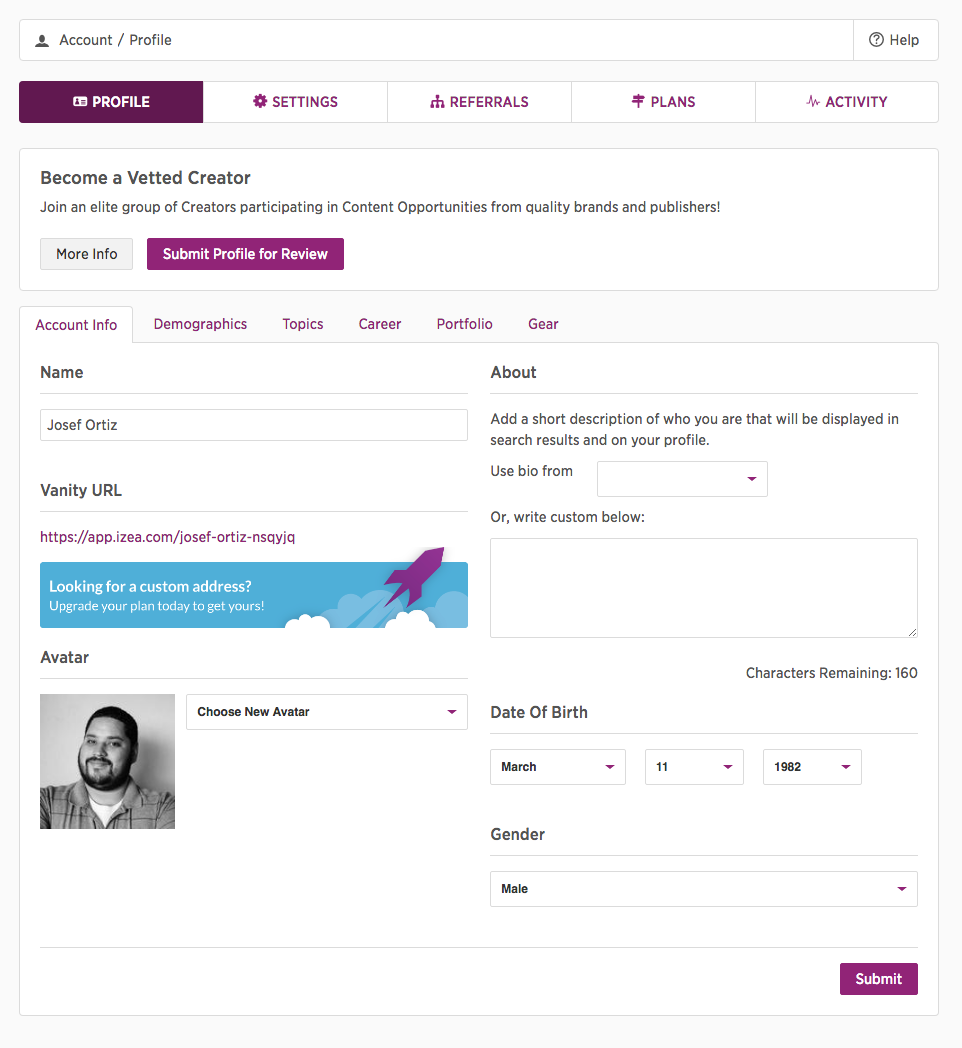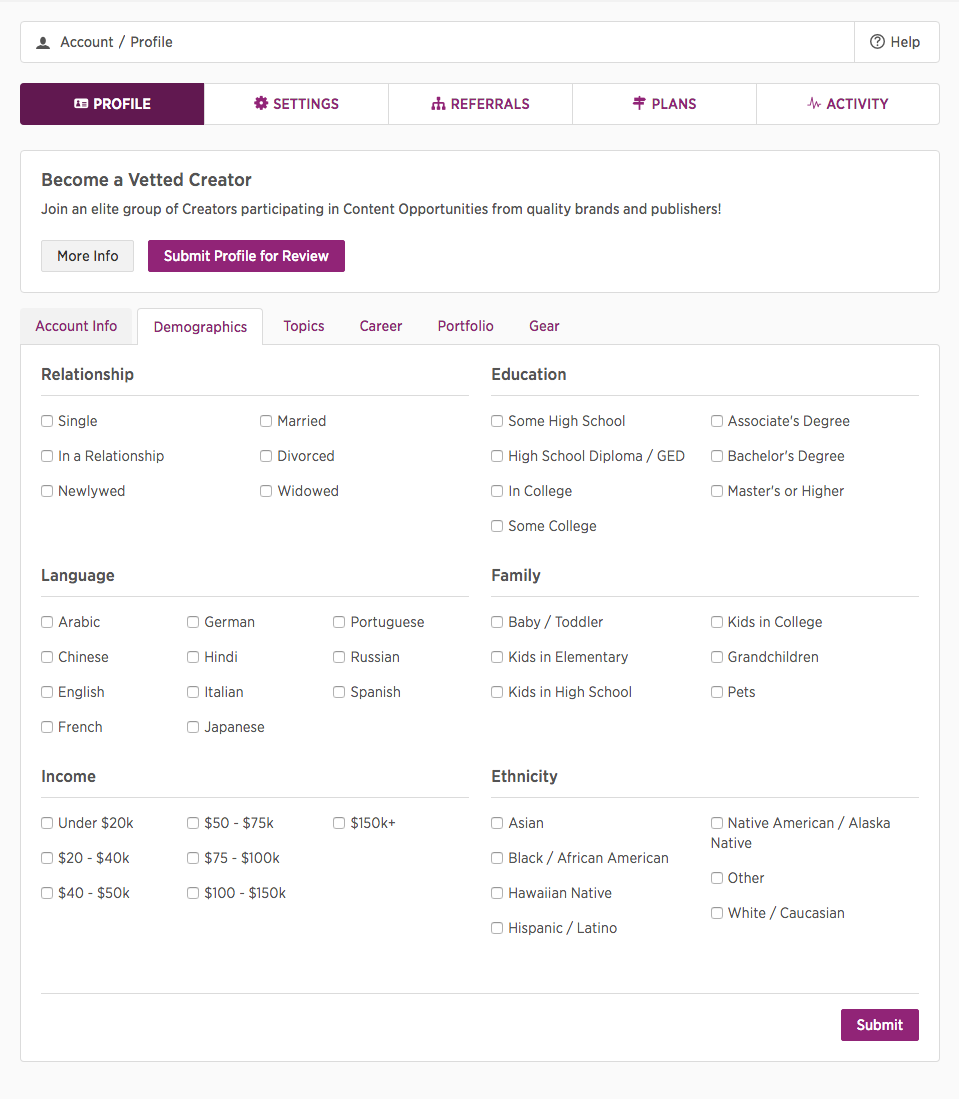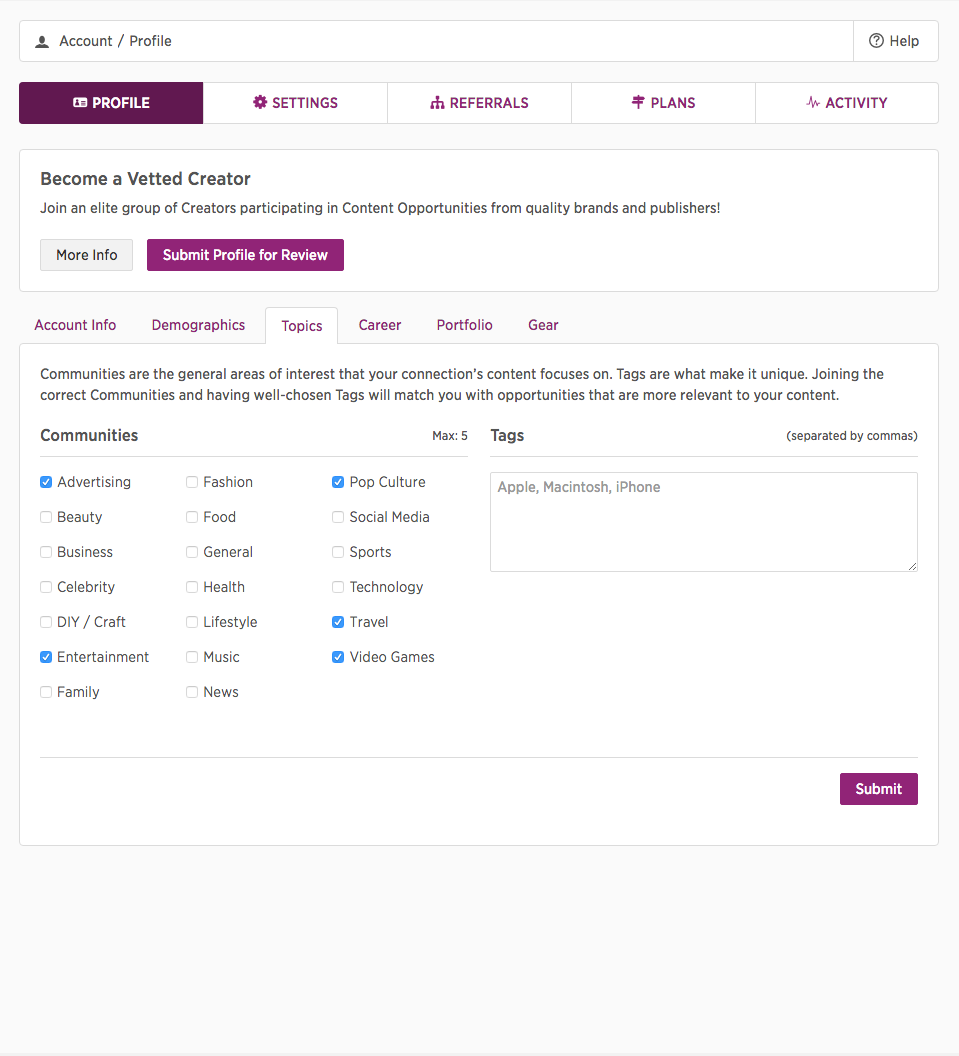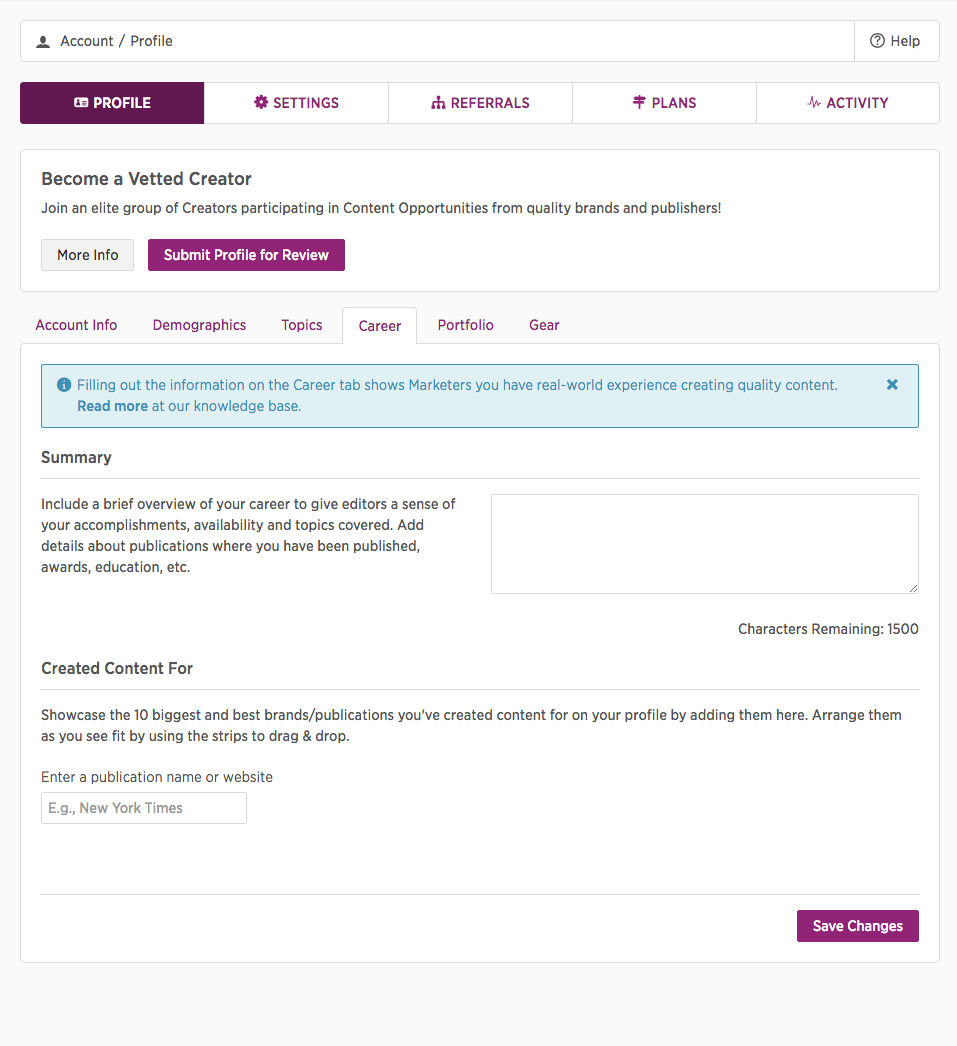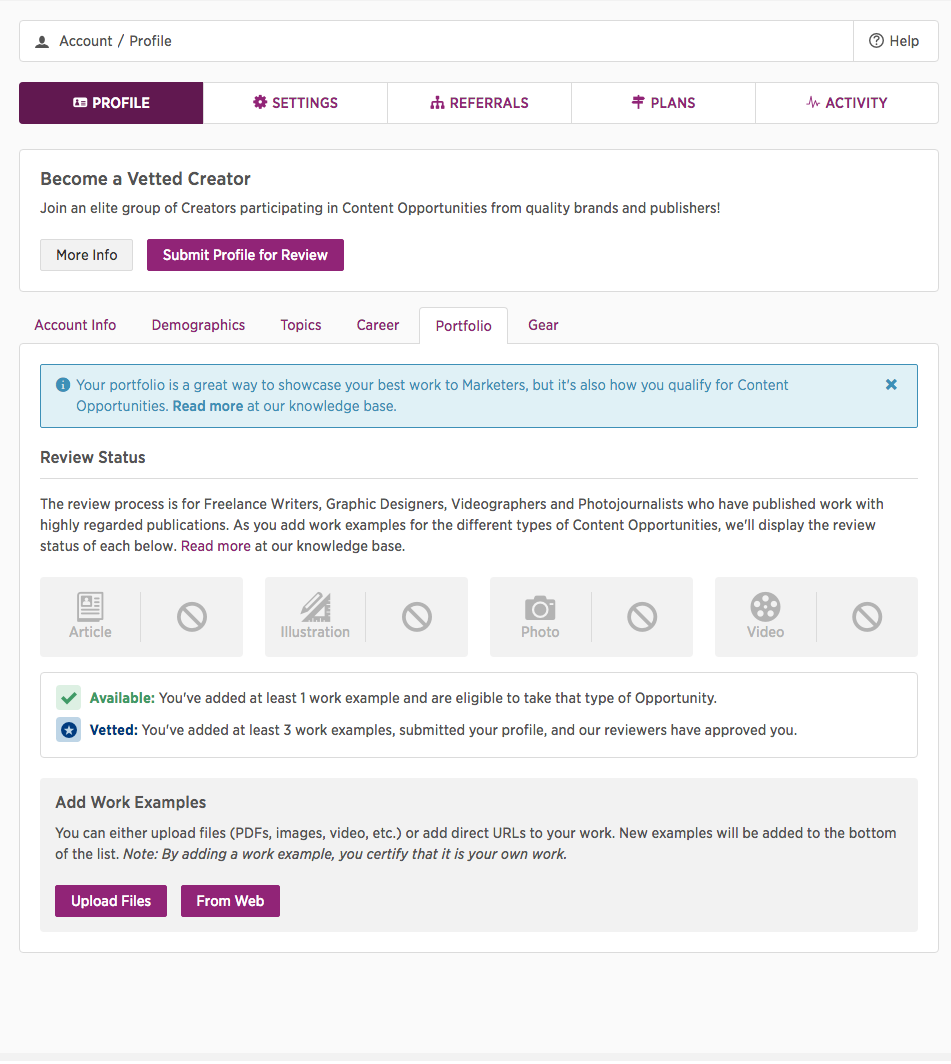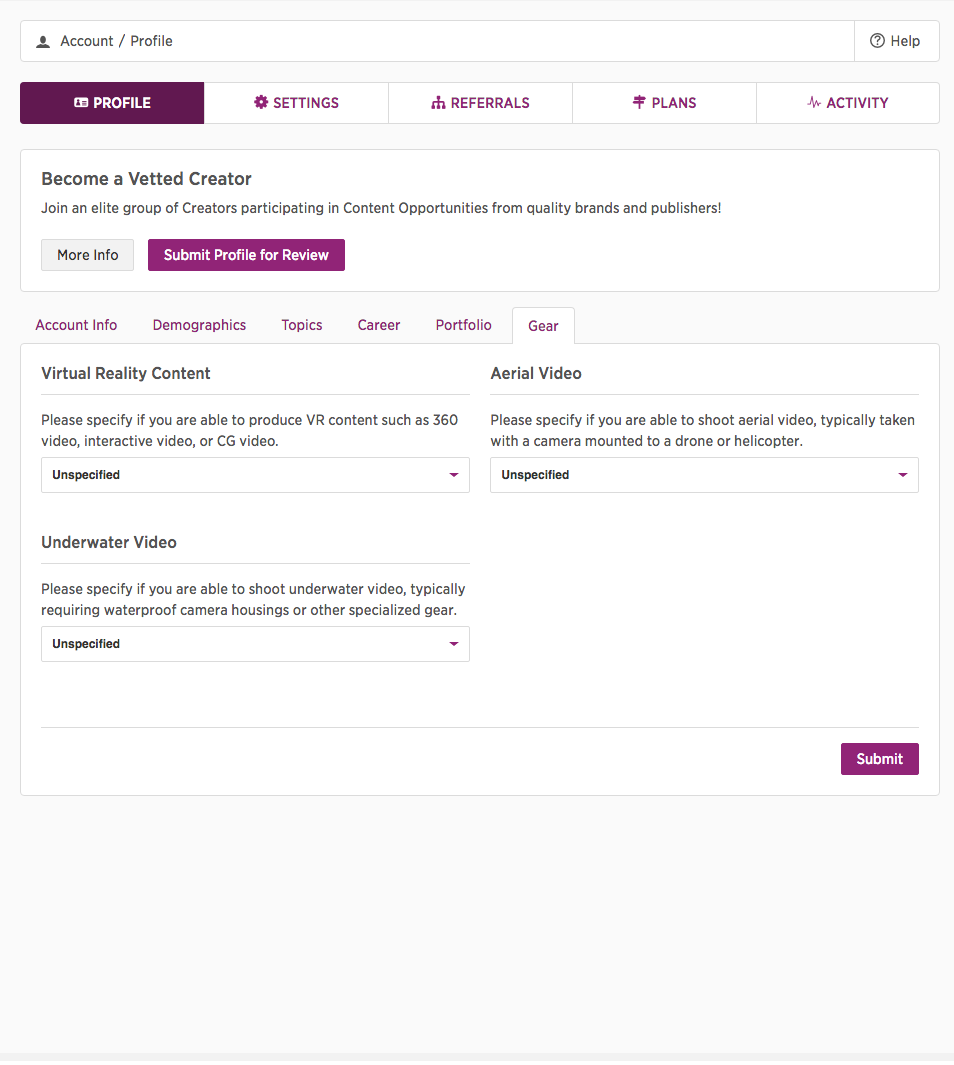 Hypothesis

When a user signs up they aren't aware of the need or are confused of how to get started with adding content based on the current layout.
Research


We were able to gauge how first time users would interact with the sign up process all the way through adding content with mouse-flow. After viewing multiple sessions, it was confirmed that the user would have difficulty adding content or wasn't completing the information needed to be linked with campaign opportunities.

Iteration

With the initial wireframes, there were some concerns with the portfolio page
becoming to lengthy so the need to add another page with gear was required. The layout would change as well to give a uniform look and remain consistent with the current design brand. The demographics would have a drop down menu, rather than radial buttons. The topics tab would have a modal that would allow the user to select the related topics.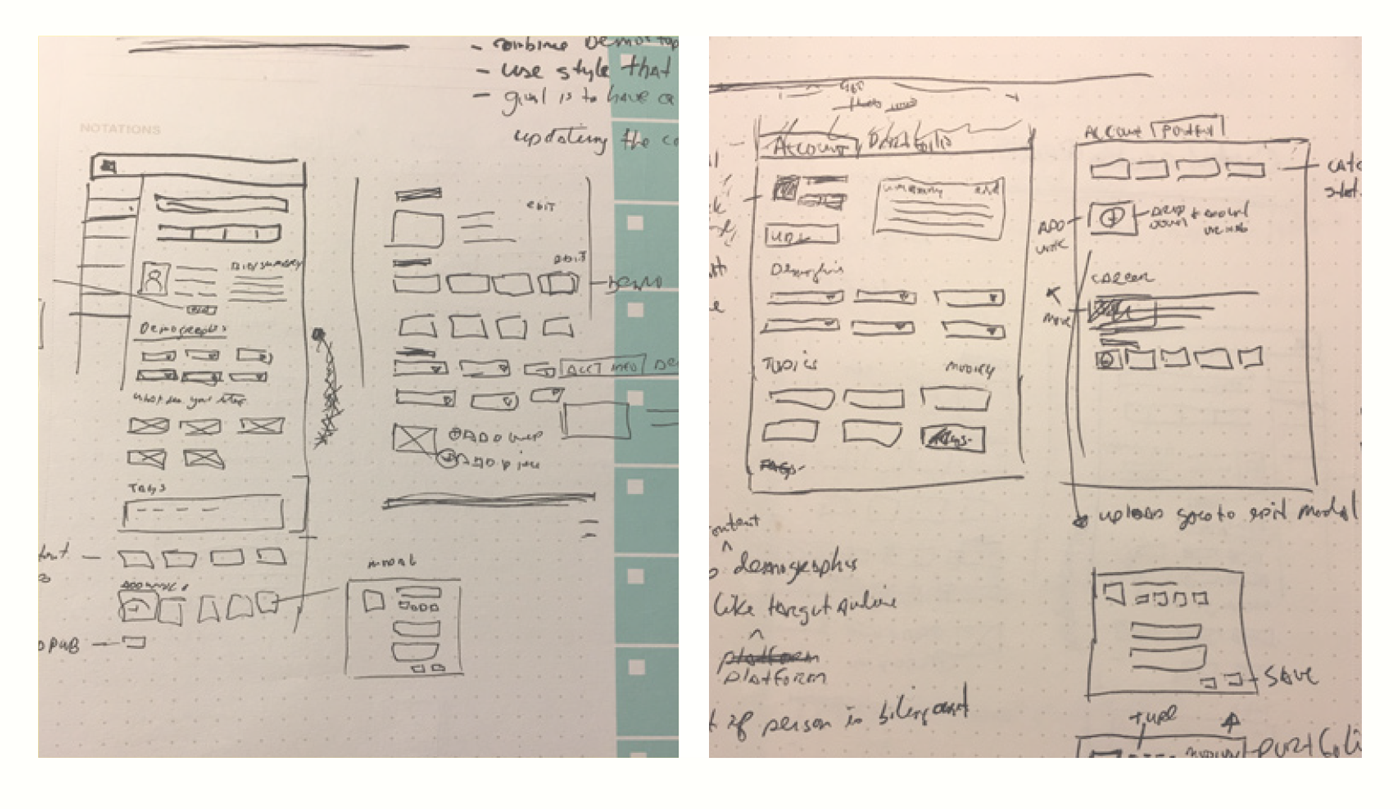 Streamline the user profile by combining relevant categories into the same page this would also reduce the amount of tabs the user has to go through when adding content. This allows for less cognitive load and pain points from the user. The order of the information would matter as well. First, the user would have to add/edit name, demographics and target audience then the user would upload any work on the following tab and finally adding any special gear the user would have.